Graduate School
The Graduate School of the Universidad de Chile's Medical School was founded on October 6th 1954. Its mission is to train accomplished professionals focused on generating new sources of knowledge, optimizing the use of cutting-edge technologies and boosting clinical research.

This institution has trained more than 9000 specialists. 1100 students are currently enrolled in 60 specializations divided in primary and secondary care (51% of the national offer) and can be found in 52 teaching hospitals and medical centres throughout the country. These students have access to around 350 medical practitioners who work with them.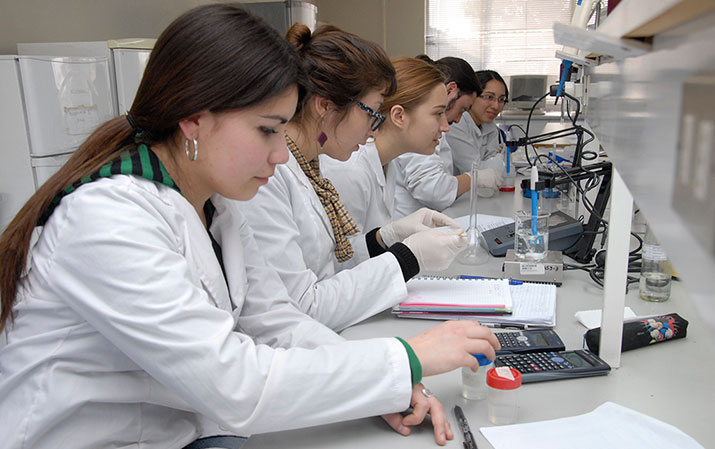 Since 1983, the Graduate School has also offered a Masters program in Medical and Biological Sciences. It corresponds to the first diploma that was conferred by the Medical School. It has acquired nowadays an aspect clearly professional. The School also develops Masters programs implemented in conjunction with other faculties or schools at Universidad de Chile, for instance Bioethics, Medical Biophysics, and Child and Adolescent Psychology.
It also offers doctoral programs in Biomedical Sciences, Medical Sciences, Public Health, Nutrition and Pharmacology. The last two programs were implemented in conjunction with other faculties. All doctoral programs have been approved by the National Postgraduate Accreditation Commission (Comisión Nacional de Acreditación de Postgrado o Conap).
In addition, aware of the need for on-going specialization needs, the Graduate School has brought about continuing education programs with specific characteristics and variable schedules, including both distance learning and in-person classroom instruction.
Contact
Adress: Avenida Independencia 1027, Independencia
Telephone: +562 29786031
E-mail: postgrado@med.uchile.cl