History
The so-called Portaliano State, which ruled between 1831 and 1841, merged all the institutions that had dealt with medical knowledge during the colonial period and after gaining independence: the San Felipe Universidad Real, which had established the only medicine Chair during that time; the Instituto Nacional, intellectual reference of the pro-independence national elite, which had succeeded in implementing scientific like anatomy; and San Juan de Dios, the nation's first hospital, where medicine had been practiced since the sixteenth century.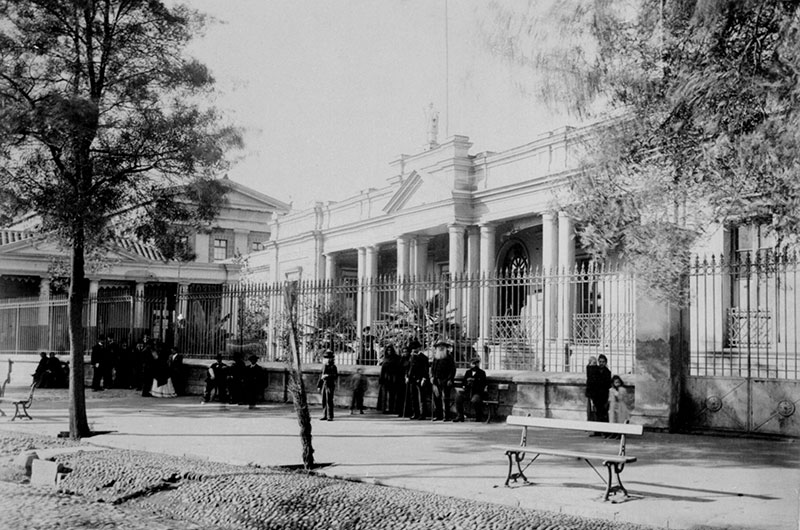 The government of José Joaquín Prieto, helped by the minister Tocornal, apart from giving a new guidance to those institutions, also brought two doctors from Europe to take on the leadership of the new School of Medicine. These were Guillermo Blest, British doctor and first director of the School, and Lorenzo Sazie, French doctor, founder of the School of Obstetrics in 1835 and the first practitioner that would hold the position of Dean at the Universidad de Chile's School of Medicine in the middle of the nineteenth century.
The first School of Medicine was born in 1833 in a building belonging to the San Juan de Dios Hospital and located at the corner of Santa Rosa and Alameda Avenue. At the moment of the Universidad de Chile's foundation in 1842, the School of Medicine had been operating for almost a decade. Such a historical fact makes it a pioneer not only in medicine but also with respect to the scientific thinking of our nation.
1889 was a year of modernization for the school. It was indeed under the Balmaceda government (president between 1886 and 1891) and José Joaquín Aguirre's deanship that a new building, of great architectural proportion and inspired by the Greco-Roman style, was erected in the place where the school is currently located. The new school then met the canons of technological industrialization recently established by the Chilean liberal governments of the late nineteenth century.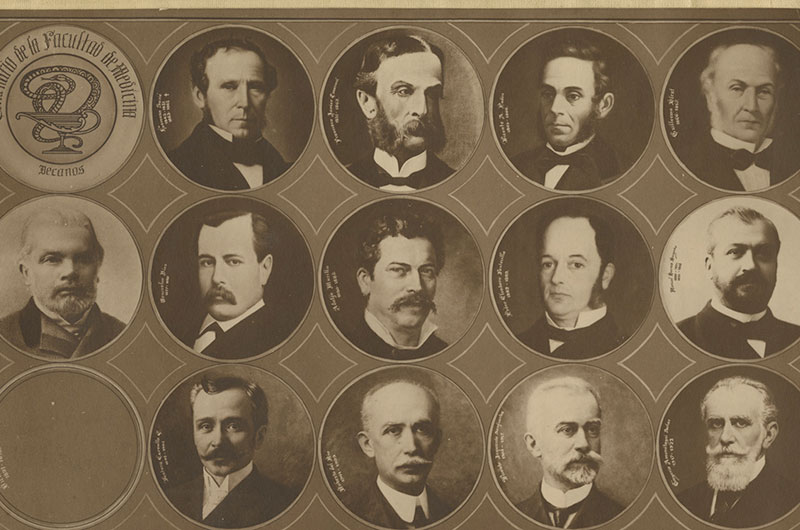 The integration of the San Vicente de Paul Hospital (the current Universidad de Chile's Clinical Hospital) and its implementation as a teaching and practice centre for the School of Medicine's students would mean a qualitative leap in the school's development. Indeed, a large number of the most important doctors in the history of that scientific field in Chile were trained at that time: Vicente Izquierdo, Federico Puga Borne, Manuel Barros Borgoño, Lucas Sierra, Adolfo Valderrama, Máximo Cienfuegos, Ventura Carballo, Roberto del Río and Carlos Sazie. This is a period in which the School consolidated itself as the Chilean State's official medical teaching institution.
The State School of Nursing was founded in June 1906. It was at the time the first of its kind in South America. The School of Nutrition and Dietetics was created in 1939.