Institutes
University research has a central importance in the training of students enrolled at the Universidad de Chile's Medical School. That is why more than one hundred research projects with in-house, governmental or international funding are being carried out in more than 130 laboratories, to say nothing of its central animal facility and associated centres and institutes of research.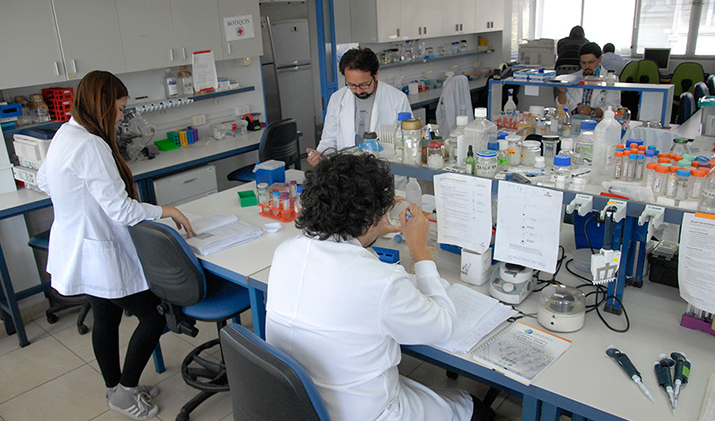 Both professors and students are involved in these activities of scientific exploration and knowledge creation, emphasizing hands-on experimentation and the rigour of research as an integral part of the undergraduate and postgraduate curriculum.
This form of teaching through research is developed in various units gathering consolidated research groups whose scientific production has achieved international recognition. Noteworthy among these is the Biomedical Institute of Sciences ("Instituto de Ciencias Biomédicas" or ICBM) and its 220 professors, as well as its six lines of research. These have each become national references in their respective areas and every year they obtain a significant number of projects backed by governmental and private funds. Their work and findings are published in high-impact international journals, testimony of the quality and relevance of their investigations.
Another important research centre is the Research Institute of Mother and Child Care ("Instituto de Investigaciones Materno Infantil" or IDIMI), which is located in the San Borja Arriarán Hospital. Since 1955, IDIMI has been researching issues of reproductive medicine as well as childhood growth, development, endocrinology and genetics, taking the lead at a worldwide level and obtaining national and international projects on a constant basis to further develop its fields of research.
These are also complemented by the work conducted by the Universidad de Chile's Clinical Hospital.